Mayan Black Copal Incense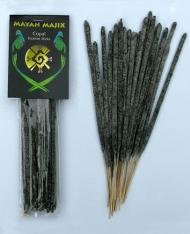 OAXACA BLACK COPAL FROM CHIAPAS, MEXICO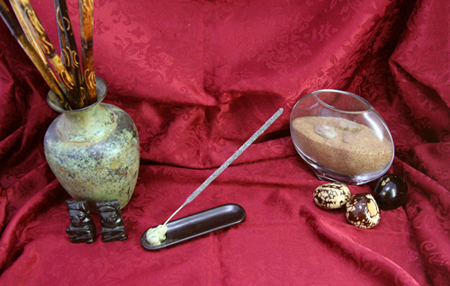 Since ancient times, copal has been one of the main conduits through which the Maya praised and connected to the Great Mystery, playing a key role in their rituals, offerings, and cleanses.
Thanks to our collaboration with our friends at Mayan Majix who work directly with Maya artisans, you can now enjoy this high quality, slow-burning white copal from Mexico. This copal is as authentic as it gets. It's wonderful for clearing, ceremonies, or daily meditation.
• 20 sticks per pack
• Hand rolled and very fresh.
• "One stick is so potent that it can be used multiple times." — as confirmed by several customers
What's the difference between Black and White Copal?
"White copal is from San Juan Chamula in Chiapas with lagrima coating and Black copal is from the Oaxacan Sierra de Norte region. A similar process is used to create both types: one person makes the black copal sticks while another makes the white copal right in same workshop here in San Cristobal. White Chamula copal is a lot more piney, while Oaxaca Black has a more traditional smell."
SHIPPING
Usually ships in 3 days. Please allow up to 2 weeks for overseas shipments.
* This Black Copal is packaged and shipped by our partner Mayan Majix.